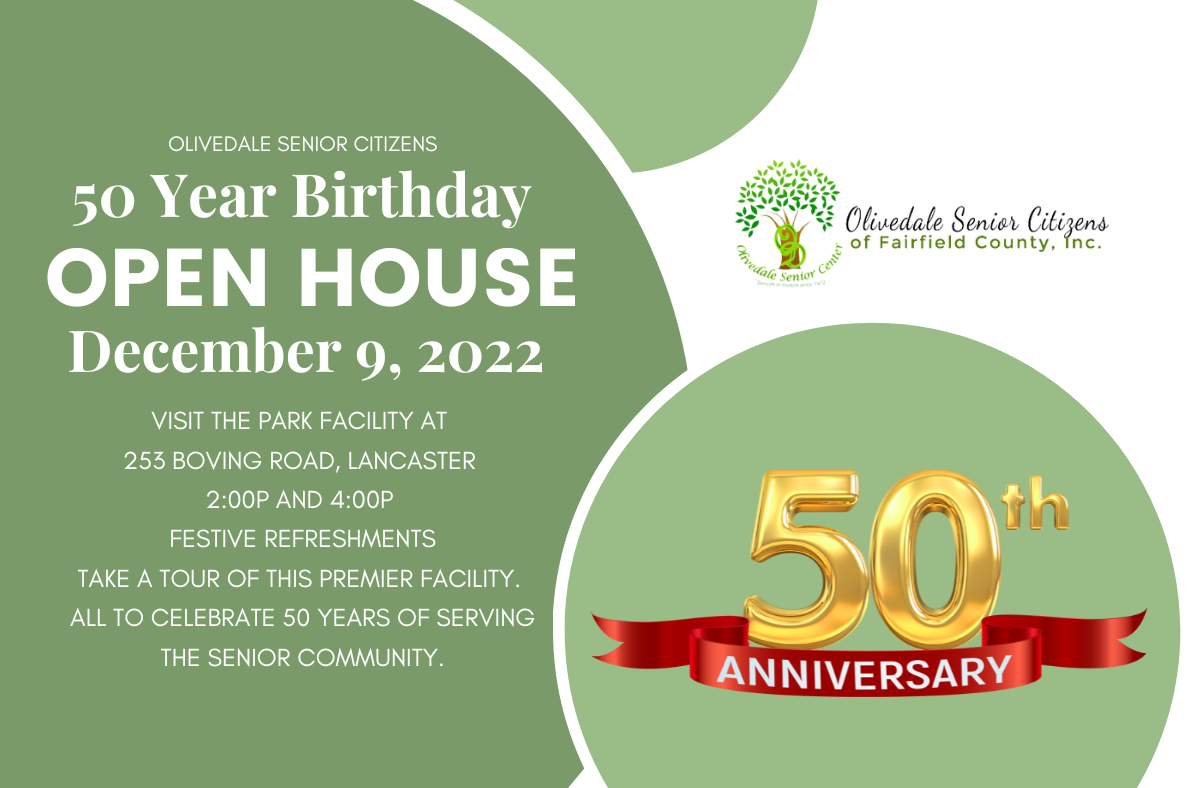 OPEN HOUSE EVENT


Olivedale Senior Citizens will have an Open House for the community December 9, 2022 at
Olivedale Park/Senior Center to celebrate 50 years.

Olivedale Senior Citizens welcomes the community to visit the Park facility at 253 Boving Road, Lancaster December 9, 2022, between the hours of 2:00p and 4:00p for festive refreshments and take a tour of this premier facility. All to celebrate 50 years of serving the senior community.
PRESS RELEASE - EVENT DETAILS
_______________________


Our Mission


To provide an atmosphere for friendships and feeling of connection with others for senior citizens of the community, learning through educational and recreational opportunities, promote wellness and social activities that encourage service to the senior center and entire community.